UK Personal Allowance for non-residents
Written by Ray Coman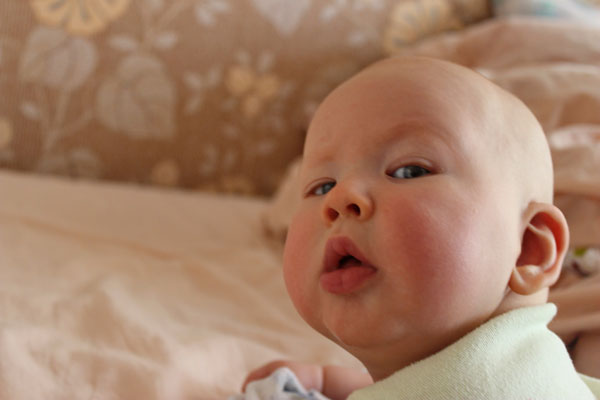 A non-resident is only liable to UK tax on income arising in the UK. The most common example of UK arising income is rental profits and UK employment earnings. Savings and investment income is disregarded for tax purposes.
Entitlement to the UK personal allowance will exempt rental profits below the annual limit. Where profits exceed the allowance, it is only excess which would be taxable.
The UK
National and resident
The European Economic Area (EEA)
EEA countries listed
Residence only
National only
No entitlement to allowance
Double Tax Treaty Digest Table
Hong Kong
A "British National Overseas" was a type of nationality open to Hong Kong residents about the time of the handover. A BNO is not entitled to a personal allowance. It is a source of common confusion, because the HMRC guidance states that a British passport holder is entitled to the personal allowance. A BNO is a British passport holder. However, the Income Tax Act 2007, section 56 states that a personal allowance is available to an EEA national. A British Overseas National is not recognised by the European Union as having British Nationality. The HMRC guidance on being a passport holder is confusing. The position is that a BNO is not eligible to a personal allowance.
The UK
A person who is resident in the UK is entitled to a personal allowance regardless of their nationality. Loss of personal allowance occurs where income exceeds £100,000 and for people claiming the remittance basis as the personal allowance summary explains.
A person who is UK national can obtain the UK allowance wherever resident. This is the same as for EEA nationals (see below.)
The effect of UK nationality for this purpose is extended to certain crown employees such as: diplomats, civil servants and members of HM Armed forces.
National and resident
Most major countries in the world grant a UK personal allowance to their residents only if that person also holds nationality of that country. For instance, a person living in Argentina, with only Australian nationality would not be entitled to a UK personal allowance. Only people with Argentinian nationality would be eligible. In the Table below N&R signifies this status.
The European Economic Area (EEA)
An exception to the N&R rule explained above applies within the EEA. A person who is national and resident of an EEA country is entitled to the UK personal allowance regardless of where they are resident. Therefore, if an EEA country in the Table below has No or just N or just R, this applies only to individuals who are not EEA National.
EEA countries listed
Austria, Belgium, Bulgaria, Croatia, Republic of Cyprus, Czech Republic, Denmark, Estonia, Finland, France, Germany, Greece, Hungary, Iceland, Ireland, Italy, Latvia, Liechtenstein, Lithuania, Luxembourg, Malta, Netherlands, Norway, Poland, Portugal, Romania, Slovakia, Slovenia, Spain, Sweden and the UK.
Switzerland is not in the EEA.
Residence only
Most countries require that an individual is both national and resident to be granted a UK personal allowance. However, some countries require only that the person is resident. For instance, Kenya require only that you are Kenyan resident to claim the UK allowance; nationality is not considered. These countries are denoted in the Table below by R.
National only
Other countries require that you are only National of the country. The place where a person resides does not affect eligibility. For Instance, Israelis anywhere in the world can claim a UK personal allowance. The letter N next a country in the table below indicates that the above applies.
No entitlement to allowance
As the table below illustrates, eligibility to the UK personal allowance varies according to country. Some countries do not allow their residents a UK personal allowance. This includes the USA and China and many low tax jurisdictions. Countries in the list below with a No allow their residents no entitlement to the UK personal allowance.
Most of the major populated counties are listed in the table below. However, if a country does not appear it is unlikely that their residents would be able to claim the UK personal allowance:
Double Tax Treaty Digest Table
| | |
| --- | --- |
| Country | Relief |
| Albania | No |
| Algeria | No |
| Antigua & Barbuda | No |
| Argentina | (N&R) |
| Armenia | No |
| Australia | (N&R) |
| Austria | (N&R) |
| Azerbaijan | (N&R) |
| Bahrain | No |
| Bangladesh | (N&R) |
| Barbados | (R) |
| Belarus | (N&R) |
| Belgium | (N&R) |
| Belize | No |
| Bolivia | (N&R) |
| Bosnia - Herzegovina | (N&R) |
| Botswana | (N&R) |
| Brunei | No |
| Bulgaria | (N&R) |
| Burma | (R) |
| Canada | (N&R) |
| Cayman Islands | No |
| Chile | No |
| China | No |
| Croatia* | (N&R) |
| Cyprus* | (N&R) |
| Czech Republic* | (N&R) |
| Denmark* | (N&R) |
| Egypt | (N&R) |
| Estonia* | (N&R) |
| Ethiopia | No |
| Faroes | No |
| Fiji | (R) |
| Finland* | (N&R) |
| France* | (N&R) |
| Gambia | (N&R) |
| Georgia | No |
| Germany* | (N&R) |
| Greece* | (N&R) |
| Grenada | No |
| Hungary* | (N&R) |
| Iceland* | (R) |
| India | (N&R) |
| Indonesia | (N&R) |
| Ireland* | (N&R) |
| Israel | (N) |
| Italy* | (N&R) |
| Jamaica | (N) |
| Japan | (N&R) |
| Jordan | (N&R) |
| Kosovo | No |
| Kazakhstan | (N&R) |
| Kenya | (R) |
| Korea | (N&R) |
| Latvia* | (N&R) |
| Lesotho | (N&R) |
| Libya | No |
| Liechtenstein* | (R) |
| Lithuania* | (N&R) |
| Luxembourg * | (N&R) |
| Macedonia | No |
| Malaysia | (N&R) |
| Malta* | (N&R) |
| Mauritius | (R) |
| Mexico | No |
| Moldovia | No |
| Montenegro | (N&R) |
| Morocco | (N&R) |
| Namibia | (R) |
| Netherlands* | (N&R) |
| New Zealand | (N&R) |
| Nigeria | (N&R) |
| Norway* | (N&R) |
| Oman | (N&R) |
| Pakistan | (N&R) |
| Panama | No |
| Papa New Guinea | (N&R) |
| Philippines | (N&R) |
| Poland* | (R) |
| Portugal* | (N&R) |
| Qatar | No |
| Romania* | (N&R) |
| Russian Federation | (N&R) |
| Saint Christopher (St. Kitts & Nevis) | No |
| Saudi Arabia | No |
| Serbia | (N&R) |
| Senegal | No |
| Sierra Leone | No |
| Singapore | No |
| Slovakia* | (N&R) |
| Slovenia* | (N&R) |
| Solomon Islands | No |
| South Africa | (N&R) |
| Spain* | (R) |
| Sri Lanka | (N&R) |
| Sudan | (N&R) |
| Swaziland | (R) |
| Sweden* | (R) |
| Switzerland | (N&R) |
| Taiwan | (N&R) |
| Tajikistan | No |
| Thailand | (N&R) |
| Trinidad and Tobago | (N&R) |
| Tunisia | (N&R) |
| Turkey | (N&R) |
| Turkmenistan | (N&R) |
| Tuvalu | No |
| Uganda | (N&R) |
| Ukraine | (N&R) |
| United Arab Emirates | No |
| United Kingdom* | (Yes) |
| Uruguay | No |
| USA | No |
| Uzbekistan | (N&R) |
| Venezuela | (N&R) |
| Vietnam | (N&R) |
| Zambia | No |
| Zimbabwe | (N&R) |
*EEA countries