Accountants for Contractors and Single Person Companies
Written by Ray Coman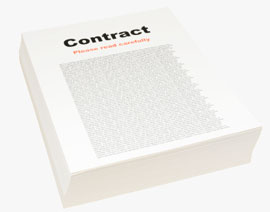 Providing your services through a company is widespread for its tax and commercial advantages. Where an employment is not necessary, a company can facilitate working arrangements which suit both sides.
With properly structured payments, a limited company can save considerable national insurance for you and the person hiring you.

Limited liability helps protect you from having to pay business debts with your personal assets, such as your home.

A company can sue and be sued in its own name, providing further protection to your personal assets from business dealings.

Unlike being a sole trader, a company offers protection to your client from PAYE liability in the event that HMRC determine that you should have been employed.

As a result of the above, a company adds more credibility to your offering
Some clients will only do business with you if you have a company.
Our complete service for contractors includes:
Forming a company, often possible in the same day.
Registration for corporation tax, VAT and the flat rate scheme, as appropriate.
Preparation of accounts, company tax return and corporation tax calculation.
Annual registered office and company secretarial facility
Advice on choosing a year end and dormant periods
Saving tax and withdrawing funds from the company as dividends and salary depending on your specific circumstances
Valuation of goodwill and other assets on incorporation
Advice on owning assets personally or through the company
Support through any tax enquiry
We can provide an efficient service based on thorough experience of tax and accounting for one person companies.
Based in South East London and have many satisfied customers in Dulwich, Forest Hill, Honor Oak, Herne Hill, Sydenham, Peckham, Camberwell and more centrally including Norwood, Blackheath, Greenwich and London Bridge, all of which are using our accountancy services for contractors.
Please contact us for a professional consultation.