Management accounting
Written by Ray Coman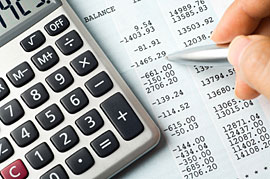 Our management accounting services are aimed at improving decisions made to manage your business. The management accounts we prepare can be used to:
Measure the periodic performance of your business

Identify trends and fluctuations in key sales and expenses
Forecast profits and budgeting for costs
Evaluate the viability of proposed projects
Estimate future tax liabilities and payment dates.

We can provide:

Accounts which are adapted to your requirements
Analysis of key sales and expense accounts
Advance warning and advice on areas of concern
Management accounts that align with your VAT quarter.

Please contact us today for your free initial consultation. We would be pleased to help you.