Personal tax planning
Written by Ray Coman
There are many taxes which can affect you individually. Reducing your tax liabilities is usually a key part of protecting your income and wealth. However, the tax system is constantly changing and it is rarely straightforward to minimise your tax.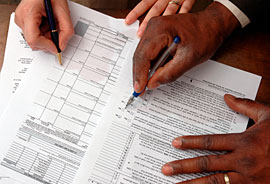 As your financial affairs become more complex, so it can become more challenging to identify all the opportunities for tax saving. Furthermore, the risks increase of unintentionally underpaying tax and being charged as a consequence.
Coman & Co are chartered tax advisers and offer specialised tax planning services which:
Reduce tax on your investment and property holdings.
Retain the maximum proceeds on disposal of assets.
Reduce your inheritance tax burden
Minimise tax when leaving and arriving in the UK.
Take into account tax relief on certain investments, typically in return for the higher risks associated.
Consider pension schemes and other forms of retirement planning
Take advantage of rules relating to residency, domicile and overseas aspects of taxation.
Make use of relevant allowances, claims and exemptions.
In our advice we aim to:
Account for all taxes affecting your decisions and the interaction of these taxes.
Integrate your personal and financial objectives
Consider proposed changes to the legislation to mitigate your liabilities long term.
Please contact us for a free consultation.