Start up support
Written by Ray Coman
Starting up a business can be rewarding. It holds the opportunity to build on existing experience while improving income, lifestyle and independence.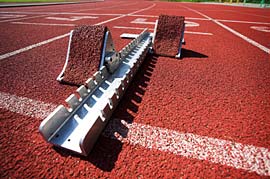 We have extensive experience assisting start up businesses realise their ideas and prosper. Drawing from this experience, we can provide effective business support, accounting advice and tax planning.
For example, we can help you:
Decide whether to start as a sole trader, limited company or partnership, and when to plan for a change in legal form.
Estimate your tax, so you can plan how much to take out of the business.
Assist with tax matters where you have also been employed in the year: with termination pay, and on-going employment.
Enrol with Companies House, register with HM Revenue and Customs, and avoid penalties.
Select suitable accounting software and set up an accounting system
Minimise the tax you have to pay
Prepare a business plan for raising finance.
Our aim is help your business grow and prosper so that you remain a valued client long-term. To help you, we offer a free, initial consultation.
Please contact us today for a preliminary discussion to see how we can help get you started up in business.