Written by Ray Coman
If you have a Tax return query, simple or complex, we can assist. As Chartered Tax Advisers we can:
Apply our ten years of experience and wide knowledge to minimise your tax liability
Prepare your Tax Return using high standard, up to date software
Calculate your tax and let you know what to pay and when
Remind you of when to file forms and pay tax.
Keep back-up copies of your accounting records.
Enable to you, in most cases, to approve your Tax return online, rather than by post
Review your tax liability and filing history online and update you on discrepancies.
Act as your tax agent, to deal directly with HMRC and resolve issues on your behalf.
Respond to your queries throughout the year.
Advise you on the best way to minimise form filing, including coming out of self-assessment.
Contact us for a free consultation.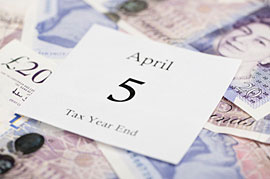 It is your responsibility for finding out whether you need to file a Tax Return and for submitting a correct and complete Tax return by the deadline. You are likely to incur heavy penalties, surcharges and interest if you do not complete a Tax return and pay the right amount of tax on time, even if you have not received any appropriate notification from HMRC.
As tax specialists, we can advise individuals and businesses on issues relating to capital gains and income from:
Self-employment and partnerships
Savings, dividends, pensions and investments
Land and property rental
Asset disposal
Overseas activities
We have solid expertise in this area and can advise on what needs to be done and the ways in which we can help. Please contact us for a discussion.