Employment and PAYE advice
Written by Ray Coman
A tax situation related to your employment can often become confusing. We offer comprehensive advice relating to your employment earnings and the tax deducted at source through PAYE.
Typical scenarios that we advise on include:
You have received a request for additional payment of tax from HMRC.
You have employment related expenses (unless these are reimbursed and excluded from your pay.)
You make private pension contributions, charity payments or investments in schemes which allow you tax relief.
You have been offered shares in your company with particular tax incentives.
You have been made a director or shareholder by your employer.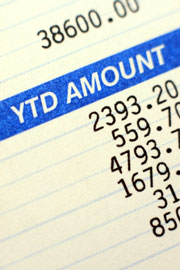 HMRC advise that directors and all taxpayers with earnings over £100,000 should complete a Tax return. With the increasing burden and complexity of tax, we would be pleased to review your query and advise accordingly.
Please contact us for a further discussion.