VAT Advice
Written by Ray Coman
VAT compliance can significantly increase your administration costs. VAT Returns and payments need to be submitted to HMRC on a regular basis, usually every quarter, and the penalties for late returns and payments can be high.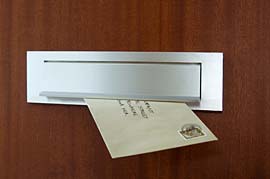 If the turnover of your business has exceeded the VAT registration threshold, then you will be required to register for VAT. If this is not the case you can register voluntarily for VAT. A voluntary VAT registration will probably not increase your prices for clients who are VAT registered; who will reclaim VAT you have charged. Furthermore, a registration could allow you to recover VAT on many of your outgoings, avoid penalties for late registration and avoid making a lower turnover apparent about your business.
We can advise in the following areas:
The benefits and pitfalls of VAT registration and a suitable time to register.
Government initiatives for small businesses, such as the flat rate scheme, annual accounting and cash accounting.
Accounting for VAT, and suitable accounting systems or software for this purpose
Cross-border transactions, both within and outside the EU.
Services which are zero-rated or exempt from VAT, such as certain financial and insurance services.
VAT on land transactions and the option to tax commercial premises.
VAT related to disposing of a business.
We provide related services to:
Assist with VAT registration;
Act as your agent before HMRC;
Prepare VAT Returns and calculation of tax liabilities; and
Advise on your response to an enquiry by HMRC into your VAT affairs.
We would be pleased to discuss your requirements relating to VAT. We aim to minimise your tax liabilities, of which VAT can be a large part. Please contact us for a free initial discussion.